Being a man in today's fashion-conscious world can be tough and the key to staying in-trend is all about adhering to some basic rules. While we are all aware that fashions change with each season and technology seemingly evolves even more rapidly, your standard of etiquette and the way a man should present oneself in public should always remain the same. By taking old fashioned values such as politeness and mixing them with a modern fashion style, this blended male power will be a fashionable force to be reckoned with.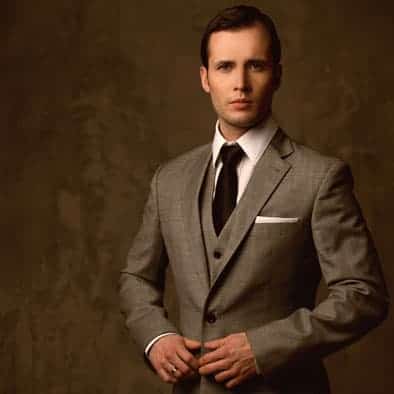 Being in-fashion is about more than just what clothes you wear – it refers to your entire persona, from your shoes to your body language and your shirt to your smile.
For example, a successful man in today's world will never let it show when their confidence has taken a beating and smiling through the tough times with the same charisma as when things are going well is a sign of a tough modern man. Always considerate of others while not being taken advantage of and never munching popcorn during a quiet part of a movie in the cinema, being fashionable is an overall statement about who you are.
When it comes to clothes, the modern man will need to master the following:
Knowing How to Dress for Different Events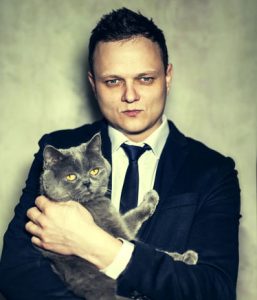 Knowing what to wear and when is important for any modern man, as you will need to be able to identify what is suitable for daytime wear at work compared to evening wear on a date. Do you know what to wear to a Christening in a church? How to dress smart casual for a club? Or when a tuxedo is acceptable to wear before 6 p.m.? Modern men will understand that a dark suit is not appropriate for a daytime summer garden wedding, yet it is perfect for an evening business event held indoors.
Knowing what to put on for different events is an important part of being a fashionable man in the 21st century.
Dress Appropriately for your Age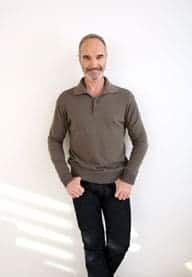 This rule doesn't only apply to women, as men are equally as guilty as their female counterparts when it comes to dressing their age. Forget skinny jeans once you hit 25, never wear low-cut V-necks no matter how muscly your chest is and leave the harem pants to Justin Bieber.
A fashionable modern man will understand these simple rules:
ϖ Funny t-shirts are not so funny in your thirties and are simply unacceptable in your forties
ϖ Logos and branded clothing is cool for important events and at work but should be left at home for informal gatherings
ϖ There is no excuse to have fluorescent clothes in your wardrobe after the age of 16
ϖ Having a choice of suits for different occasions is important, from a suit for a daytime wedding in the summer through to a suit for a dinner meeting with an important client
There are plenty of ways to buy clothes that fit properly, from checking out online size guides and measuring yourself through to going to a tailor – there is no reason why men in today's world ever step outside wearing ill-fitting clothing.[hr style=none margin_top= margin_bottom=]
Accessorise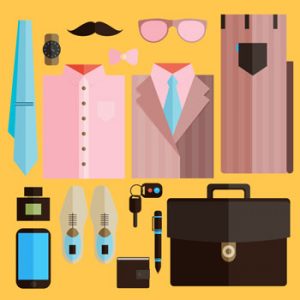 Modern men know how to accessorise and still retain their masculine appearance. You will need to learn what shirt goes with what tie and when you should wear a pocket square or a tie bar if you want to pull off the persona of a fashionable modern man.
It really is the little things that matter when pulling together a modern outfit and it is important to include all of the following items in your selection of must-have accessories:
Belts
Ties
Hats
Watches
Jewellery
Bags
Don't wear your trusty old Casio watch after you leave university, as the only statement this will make is that you are immature are most probably still living with your parents. Have a few different watches to choose from depending on whether you are heading to the local pub or a wine bar and while a baseball cap is great for a day at the beach, replace it with a fedora in the evening.
A modern man will know the difference between casual and scruffy, smart and over-dressed, and fashionable and pretentious and he will also do it all with a smile whilst holding the door open for anyone passing through because being in-fashion is all about your overall persona and not only what's in your wardrobe.